Empower Your Inner Self 5 Day Course
Posted on 2020-10-18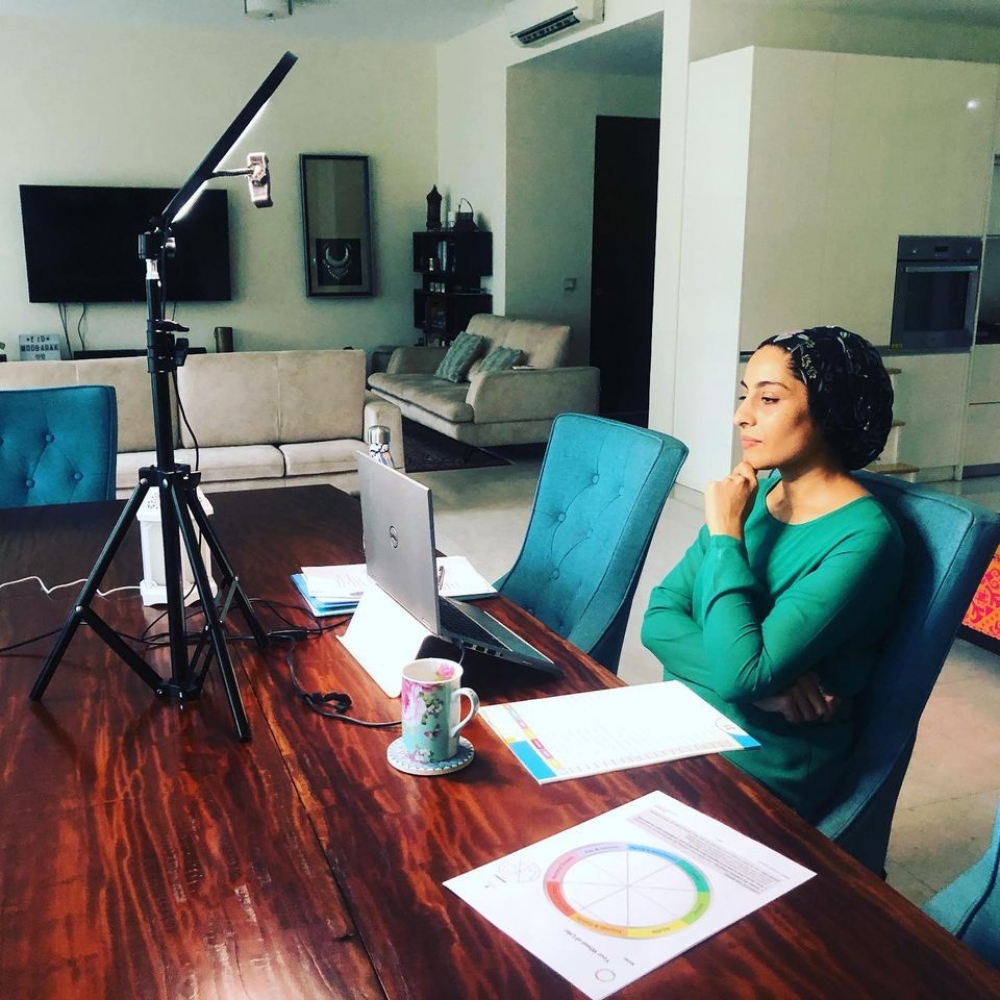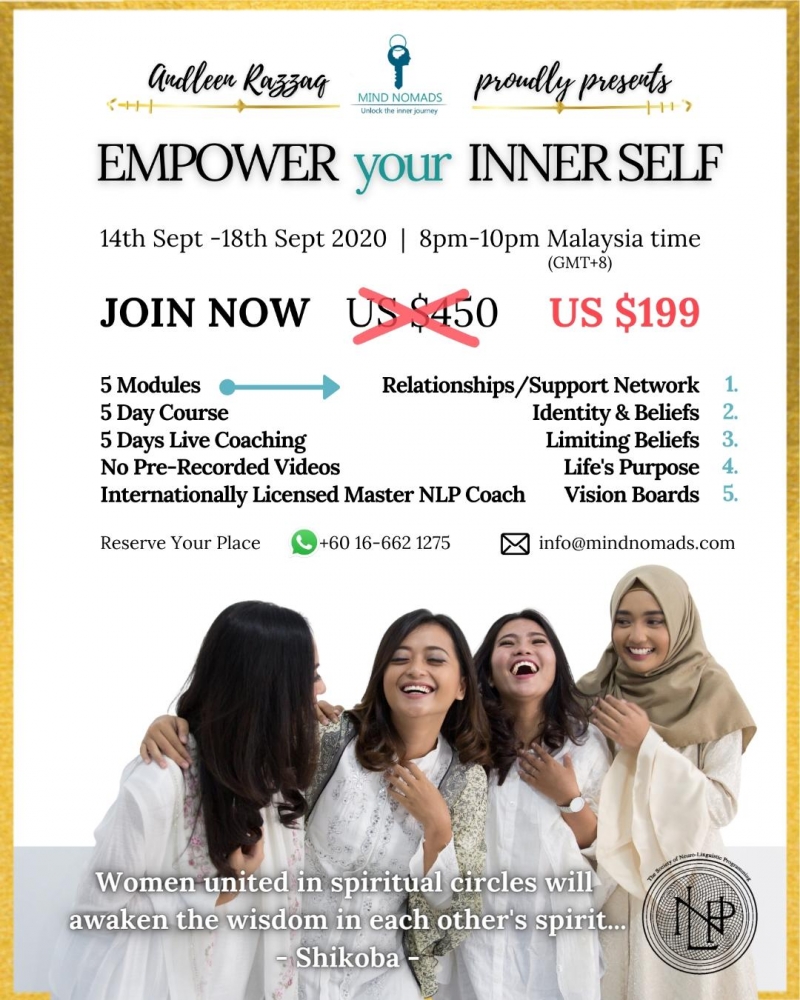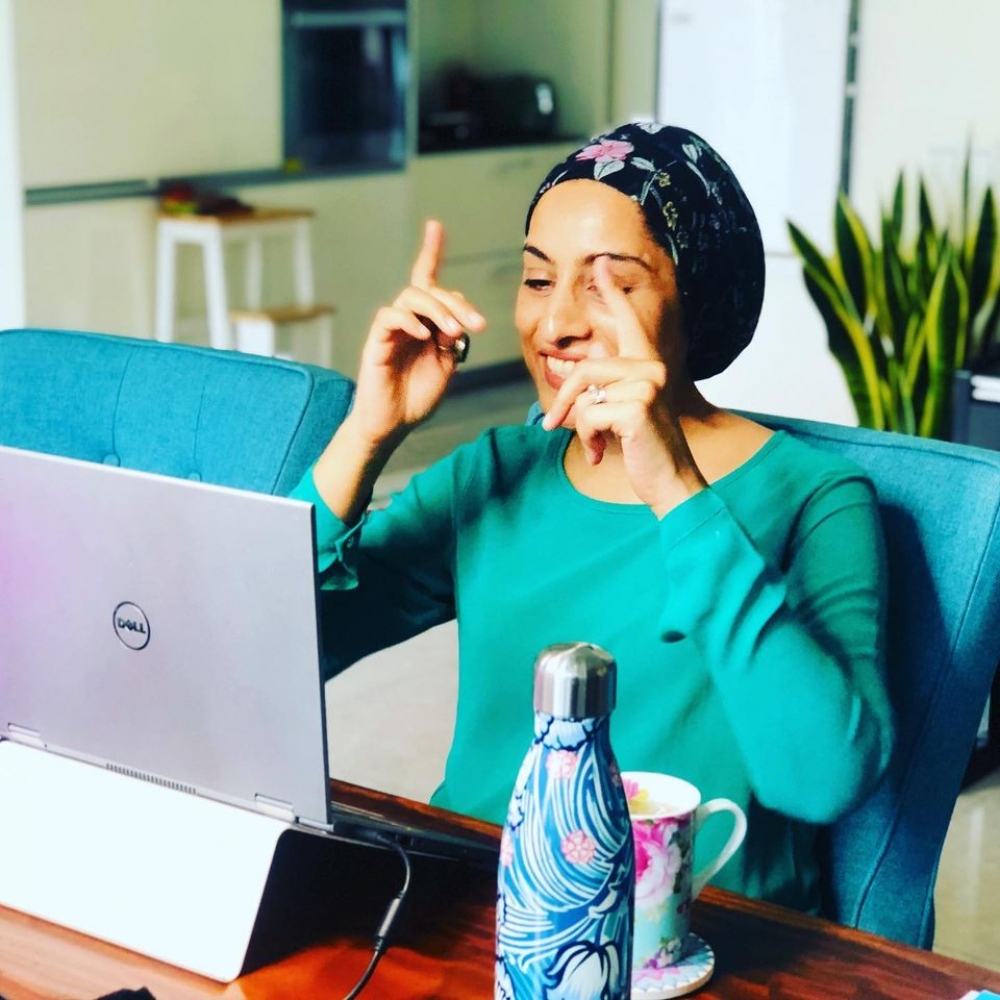 Description
This is my popular signature course for women only, and takes place regularly throughout the year.
-
What does the 5 day course cover?
-
1.) 5 modules
-
Vision Boards
Identity & Beliefs
Limiting Beliefs
Life's Purpose
Relationships/Support Network
-
2.) Live Group Coaching – you have me with you throughout the 5 days listening and present. No pre-recorded videos!
-
3.) The course will have a mixture of reflective exercises, video clips, live coaching, meditations and hypnosis as well as life affirming insights through deep conversations
-
4.) Safe Space for Women Only
-
-A virtual space to nurture the most important relationship: "The one you have with you"
–Speak your truth and be authentic
–Freedom to reflect and be challenged
–Figure out who you are and what you want!
-
5.) You will be sent a fully illustrated 32 page colour pdf booklet as part of the course material
-
How much does it cost?
-
Usual price is $450 but I am currently running it for $199 for a limited period
-
I don't have more than 10 women at any one time to ensure the intimacy of the group is not compromised.
-
When are the exact dates and timings of the next course?
-
These are being updated continuously. Please drop me a message to get details.
-
Send me a message to reserve your place!
- Andleen, Mindnomads

Other listings from Andleen